How does it work?
With the help of the SAM_Tool you get suitable User-Centered Design (UCD) methods adapted to your product, the target group and the target industry.
1. Create new calculation
To obtain the appropriate UCD methods, please create a new calculation. Please click on the field for "Calculations" in the SAM_Tool main menu.
In the next step please click on "+ Add" to create a new calculation.

Now you have the possibility to enter an individual name for your calculation and to select the corresponding industry.
Note: The selection of the industry affects the result of the proposed UCD methods.
2. Specify Factors and Filters
Now you have the possibility to specify factors and filters according to your preferences for the product to be developed. The SAM_Tool uses this information to calculate the most suitable UCD methods for your development project. Please navigate first to the "Factors" tab.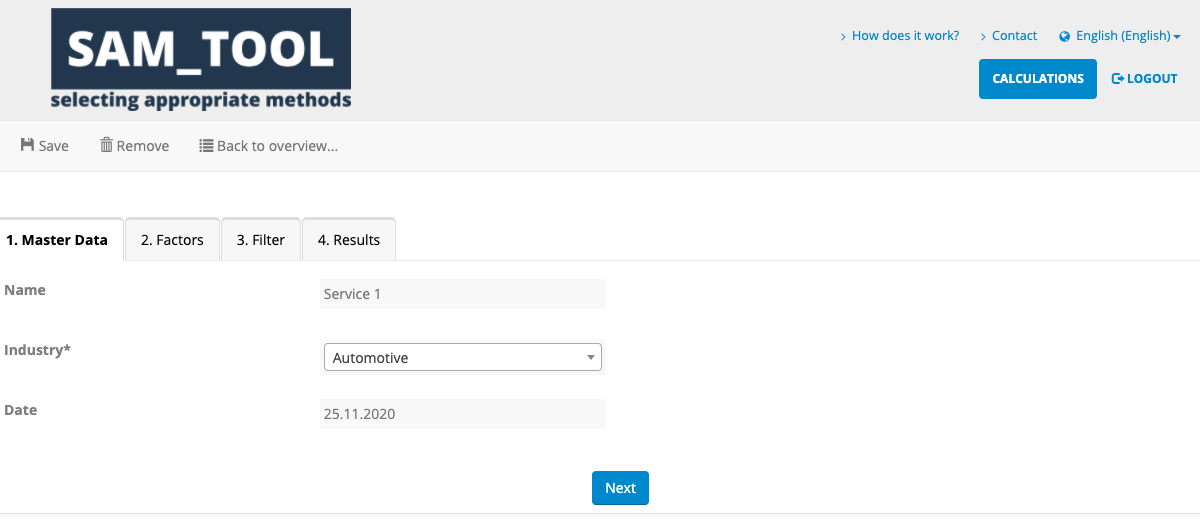 3. Factors
In this view you have the possibility to evaluate different parameters according to the importance for your development project. The importance of a parameter is always compared to another parameter. The rating scale ranges from "9 = much more important" to "1/9 = much less important". The default setting is "1 = equally important".
Note: The following parameters are queried:
Preparatory effort
Conduction and evaluation effort
Number of test persons required
Implementation period
Objectivity (independence of the moderator and the framework conditions)
Reliability (repeatability)
Validity (validity)
Degree of innovation
Degree of literary basing
Fun factor for test persons
Degree of active participation required
Degree of integrability in the development phases
Level of required expertise of the moderator
Level of required experience of the test persons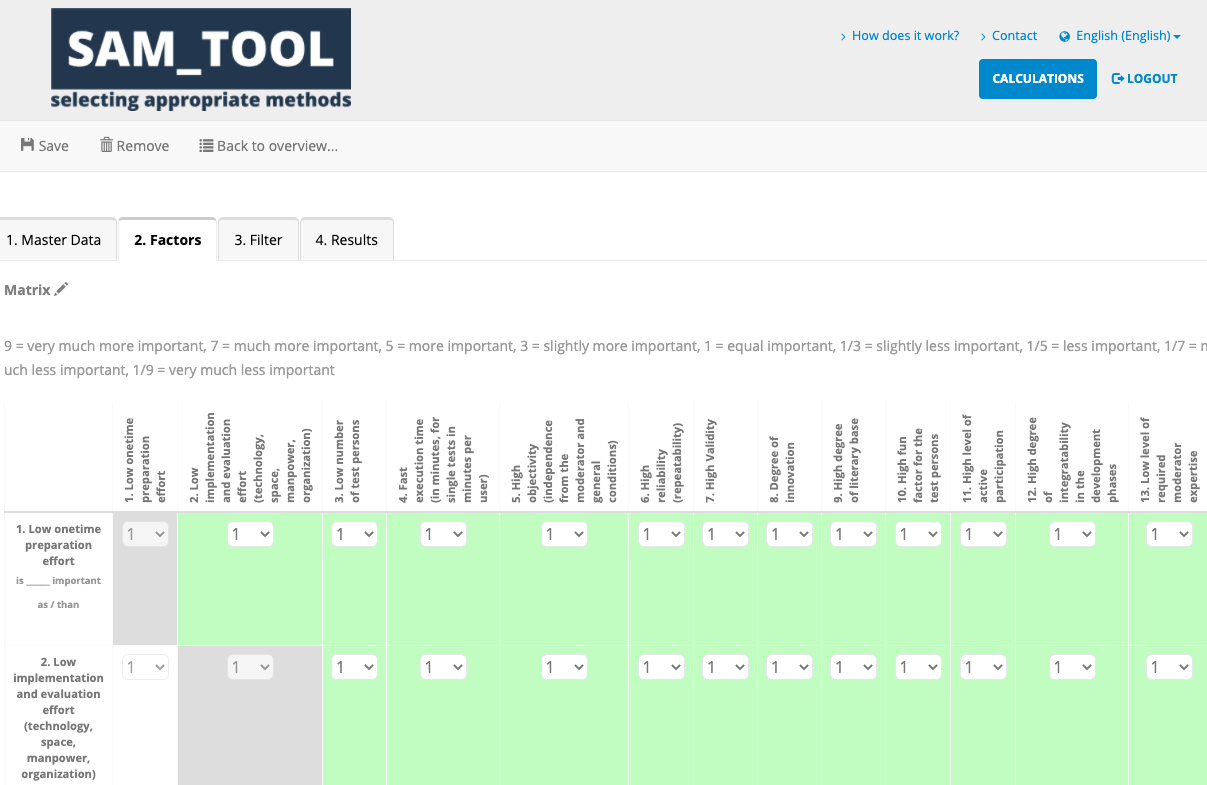 4. Filter
After you have set the values for the factors, please navigate to the "Filter" tab.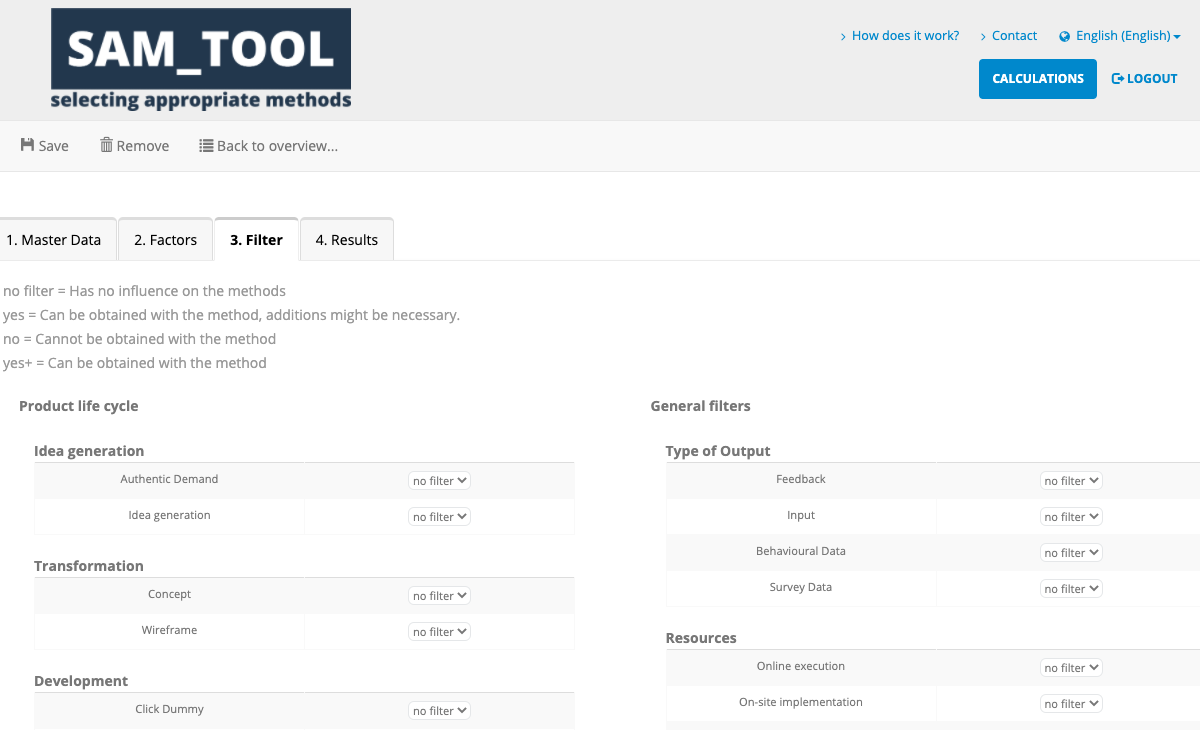 The setting of the filters, which are divided into different categories, serves to further specify the selection of suitable UCD methods. Please enter one of the following options for each filter:
no filter: This filter is not taken into account.
no: The UCD method will not contain the corresponding filter parameter.
yes: Filtered according to UCD methods that contain this filter parameter.
yes+: It is filtered according to UCD methods that contain this filter parameter in particular.
5. results
After you have entered all desired filters, please click on "Results". All UCD methods will be listed according to your factors and filters. In the "Score" column, a score is displayed which indicates the suitability of the UCD method regarding the factors and filter settings. The higher this value, the more suitable the corresponding UCD method.